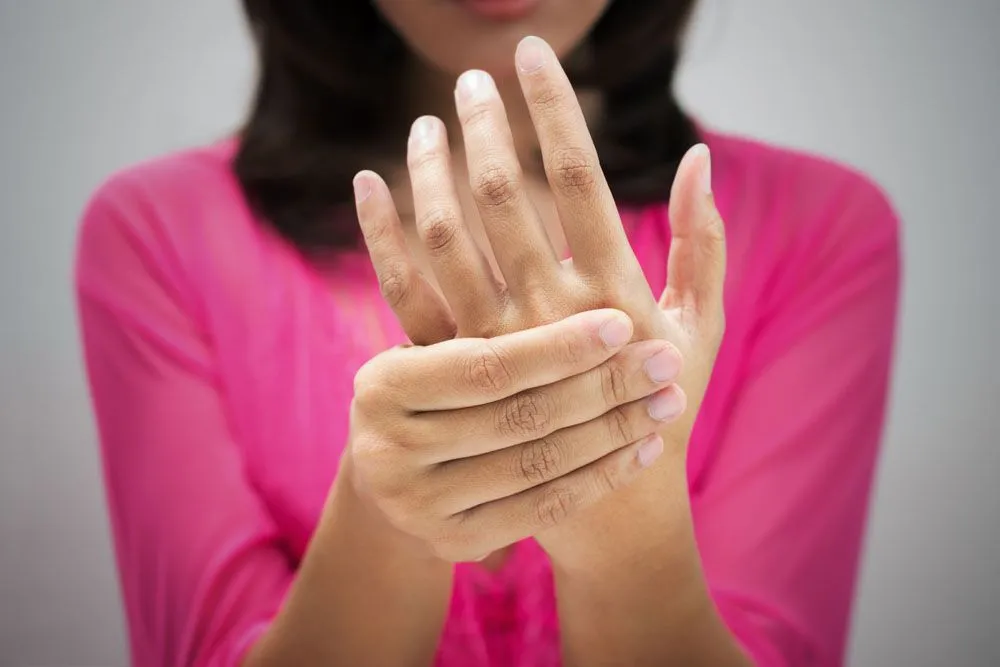 Pain in your elbow, hand, and wrist can range from mild weakness or achiness to throbbing or stabbing pain. The causes of your symptoms are just as wide-ranging. After all, the elbow, hand, and wrist contain complex joints capable of varied movements, making them susceptible to overuse, traumatic injury, wear and tear, and disease.
If you're dealing with elbow, hand, or wrist pain, don't suffer any longer! Visit 1st Choice Health & Wellness in New Albany for a diagnosis. Then, receive drug-free, non-invasive treatment for your condition. Our services tackle the root of the problem to achieve fast, long-lasting pain relief.
Common Causes of Elbow Pain
As one of the largest, most-used joints in your body, elbow pain is often caused by overuse. Tennis elbow is one example. This painful condition occurs when the tendons in your elbow are injured by repetitive movements of your arm. As you might expect, tennis elbow is a common sports injury for tennis players, golfers, and others. It's also likely for plumbers, carpenters, painters, and other professionals to develop this overuse injury.
Other common causes of elbow pain include:
Bursitis
Fractures and breaks
Common Causes of Hand Pain
The hand and fingers are complex structures full of joints, nerves, and delicate bones. Frequent gripping or clenching can lead to a condition called trigger finger, which may or may not cause hand pain. This is when the tendon sheath enclosing the tendon of your first finger becomes inflamed. The sheath tightens around the tendon, causing it to become caught when you flex and straighten your finger. Without treatment, this condition may eventually cause your finger to get stuck in a bent position.
Other common causes of hand pain include:
Arthritis
Sprained fingers
Fractures and breaks
Nerve entrapment
Common Causes of Wrist Pain
The wrist is an important joint subject to overuse and injury. One common condition is carpal tunnel syndrome. This describes the narrowing of the carpal tunnel, which puts pressure on the median nerve running through it. The resulting pain, numbness, and tingling can be felt in the forearm, wrist, thumb, and first two fingers. Carpal tunnel syndrome is caused by repetitive movements of the hands and fingers, including typing and knitting.
Other common causes of wrist pain include:
Arthritis
Wrist sprain or strain
Fractures and breaks
Pinched nerves
Tennis Elbow, Trigger Finger & Carpal Tunnel Treatment
When it comes to elbow, hand, and wrist pain, no two cases are exactly alike. A combination of overuse, traumatic injury, wear and tear, and disease can contribute to your pain. That's why our chiropractor takes a careful look at your symptoms, lifestyle, and medical history to pinpoint the exact cause and make an accurate diagnosis.
Once we know the reason for your pain, we'll use a combination of chiropractic care and physical therapy for tennis elbow, trigger finger, and carpal tunnel treatment. Our goal is to eliminate your elbow, hand, and wrist pain without drugs or surgery.
Contact 1st Choice Health & Wellness in New Albany
If you're looking for a natural elbow, hand, and wrist pain treatment, turn to our chiropractor and physical therapist in New Albany. Our entire team is experienced, trained, and certified in a wide variety of techniques. We'll make sure you receive the treatment you need to match your physical limitations and lifestyle goals.
When you're ready, contact us at (812) 945-4500 to begin physical therapy or chiropractic care. New patients receive a free consultation, so schedule your appointment today!