1st Choice Health & Wellness treats all types of health problems that lead to hip pain for patients throughout the New Albany area.

Our comprehensive care focuses on the underlying cause of your pain and relieving it through various natural, nonsurgical treatments. Each of our treatment plans are custom tailored to each patient, designed to fit their individual needs and condition. Our goal is to reduce your hip pain and improve your daily function.
Common Causes of Hip Pain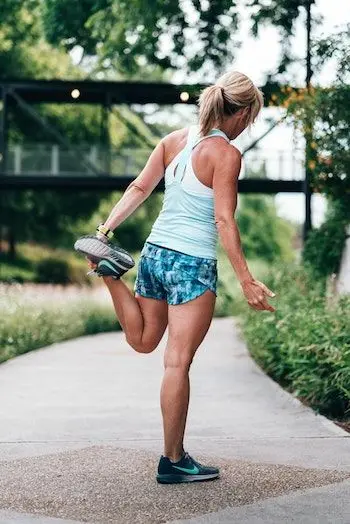 Hip pain can take many forms and the location of it can help indicate the underlying cause. You may experience pain in the front of your hip (hip flexors), the sides or even around your buttocks. There are many different causes for hip pain, some of which include:
Overuse or muscle strain – Putting your body through the same movements for long periods of time (repetitive motions) or performing routine activities can cause muscles in the hip to become inflamed, bruised or torn.
Inflammation – If a hip injury or illness occurs, it could trigger inflammation of the tendon, ligaments, and muscles surrounding the hip.
Trauma – A trauma injury, such as a car crash or slip and fall can cause fractures, dislocations of the hip, or sprained ligaments or muscles.
Bursitis – A fluid-filled sac called the bursa surrounds your joints. It works to reduce friction and cushion the joint. When it becomes swollen, inflamed or irritated, it can cause pain and result in bursitis.
Osteoarthritis – This condition causes progressive cartilage loss and degeneration of the joint, often the result of normal wear and tear.
Age – The natural wear and tear of the cartilage over the years.
Chiropractic & Nonsurgical Treatment for Hip Pain
Our chiropractors and medical team will work to determine your source of hip pain by performing an in-depth evaluation to come up with a customized treatment plan to help you heal from your hip injury or condition. Our chiropractors and physical therapists use a variety of therapies and treatment options to help reduce acute or chronic hip pain, such as:
Strengthening Exercises and Stretches – Depending on your circumstances, we will provide you with a personalized exercise and stretching program to help increase the range of motion of your hips, relax any muscle spasms, improve the mobility of the hip joint and strengthen muscles.
Chiropractic Care – If you have injured your hips playing weekend sports or doing yard work, our chiropractic team is here to help you mend. We work together to realign your joints and then stabilize the muscles to support an aligned posture.
Lifestyle Modifications – Our team may recommend lifestyle changes you can make for better health.
Nutrition & Wellness – Our chiropractic staff is trained to offer nutritional advice that can help you maintain a healthy weight to help reduce the strain on your hips.
If you are experiencing hip pain, call 1st Choice Health & Wellness in New Albany for chiropractic and nonsurgical treatment today! (812) 945-4500