Are you looking for physical therapy near you in or around New Albany, Indiana? 1st Choice Health & Wellness provides physical therapy rehabilitation services for patients of all ages. Our highly-qualified physical therapy team in New Albany provides both preventative and rehabilitation services based on the needs and goals of our patients. Regardless of whether you need physical therapy for an injury or a chronic health condition, our physical therapists can help. We also provide physical therapy services to high school, college, and university sports teams, as well as professional athletes.
Our team of experienced and certified professionals is here to help you live a healthier, happier life! Call us today to schedule your free consultation!
No referral needed & most insurance plans accepted!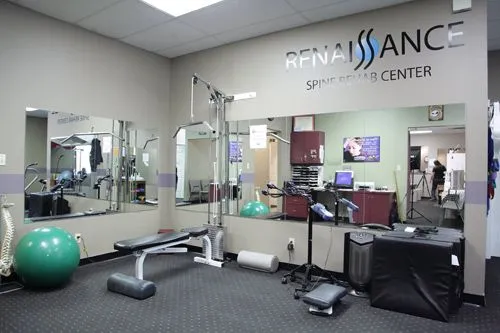 What is Physical Therapy?
Physical therapy is a non-invasive, personal, and direct treatment that helps patients maintain or restore maximum physical function. Physical therapy can be done at any age and is used to treat injuries, aid in the healing process, relieve pain, treat a chronic condition, and prevent future injuries. The main goal of physical therapy is to improve both your health and overall quality of life.
Our New Albany physical therapists will generally conduct an evaluation by physically examining you and looking over your medical history. Using this information, our physical therapist will recommend a treatment plan, recommend a certain number of repeat visits in order to monitor your progress, and provide hands-on support during exercise routines.
A nearby physical therapist will also recommend treatments to help keep your body working at its best. They will even show you how you can avoid injury while working, having fun, or working out. In order to better evaluate your body, your physical therapist will assess your joint motion, functional ability, balance and coordination, muscle performance, posture, function of your heart and lungs, and daily activities. This will give him or her better insight into your needs and goals.
Common Injuries Treated By Our New Albany Physical Therapist
Physical therapy is used to treat a lot of different types of injuries, such as sports injuries, lower back pain, car accident injuries, or to help the healing process after a patient has an operation. But that's not all! There are various types of ailments that can be treated with physical therapy. Because there are so many different types, here is a list of the most common types. The issues physical therapy treats include, but is not limited to, the following:
Neck Pain
Shoulder Pain
Back Pain
Hip Pain
Musculoskeletal Pain
Foot and Ankle Injuries
Incurable Diseases (Example: Cerebral Palsy)
While these aren't the only ailments and injuries that physical therapy helps treat, they are the most commonly treated. Whatever issue you may be living with, our team is here to help offer the best treatment possible.
We are located at 2441 State St #10, New Albany, IN 47150, which means you won't have to drive far to see a physical therapist near you!
Why Types Of Treatment Can I Expect During A Physical Therapy Session Near Me?
The main goal of physical therapy is to help give you your life back! It helps improve functionality, relieves pain, and helps restore muscle strength. Depending on what type of issue you are living with, our physical therapists will be able to recommend a proper set of treatments. The most common physical therapy treatments include, but are not limited to:
Massage Therapy
Manual Therapy
Electro-Therapy
Therapeutic Exercises
Range of Motion Exercises
Ambulation Training
Our physical therapist will recommend the appropriate treatment(s). Follow their recommendation closely.


Treatment: Instrument Assisted Soft Tissue Mobilization (IASTM) to Alleviate Pain and Tightness
IASTM is a specialized technique used in the treatment of muscle strain, ligament strain, plantar fasciitis, tendonitis and many other orthopedic conditions.
Tim Miller PT Med is our physical therapist here at 1st Choice Health & Wellness. He is certified in IASTM and has been getting great results with this technique. If you have chronic pain or a restricted or frozen joint, call us at (812) 220-0043 to see how we can help you.
What is IASTM?
Instrument Assisted Soft Tissue Mobilization (IASTM) is a process in which the clinician uses a set of hand held instruments to break down the scar tissue and fascial adhesions in soft tissues (muscles, ligaments, tendons, fascia and nerves). These adhesions and scar tissue can cause restrictions resulting in pain and inflammation, even immobilization of joints.
Once the damaged areas are detected, the instruments are used to deliver controlled stimulation to the affected area. The purpose of this stimulation is to create a local healing response, which initiates reabsorption of excessive scar tissue and facilitates a cascade of healing activities. Adhesions within the soft tissue that may have developed as a result of surgery, immobilization or repetitive strain are broken down allowing the patient to regain function.


Contact Us for Physical Therapy in New Albany, IN
Our experienced and certified New Albany physical therapists and local chiropractors have experience with a wide variety of treatments and we will ensure that your treatment is tailored to your lifestyle, needs, and goals.
You don't have to live with pain any longer! Call us today and schedule your free evaluation!