What is the Best Non Invasive Fat Removal in 2023?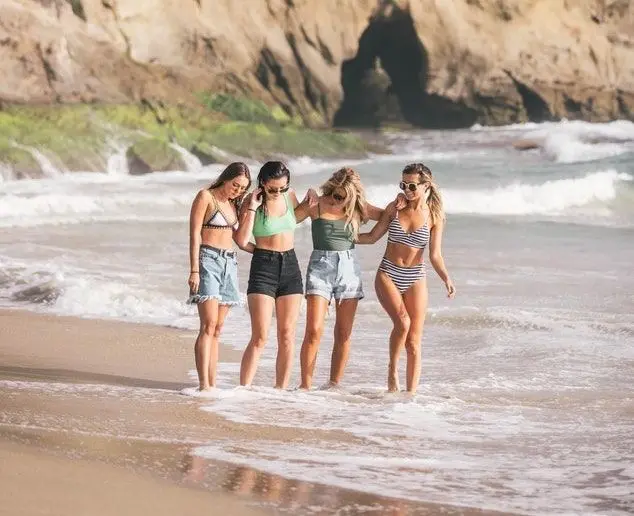 Nonsurgical body contouring, also known as nonsurgical fat reduction, are procedures that destroy fat cells aimed to reduce or remove stubborn pockets of fat without surgery in different areas of the body, such as the abdomen, thighs, bottom, thighs and upper arms.
Surgical liposuction procedures differ from nonsurgical body contouring primarily because laser fat removal techniques do not require incisions, stitches, anesthesia or lengthy recovery times. Non invasive fat removal procedures in 2023 aren't intended to be weight loss solutions. Some of the procedures work by freezing fat cells, others use penetrated heat through radiofrequency and more.
There are several types of methods used for nonsurgical fat removal:
Low level laser therapy (e.g., Zerona)
Cryolipolysis (e.g., CoolSculpting) / Laser lipolysis (e.g., SculpSure)
Radiofrequency (e.g., Vanquish)
Ultrasound
Low-level Laser Therapy (LLLT)
Most Common Brand Names:
Low level laser therapy emits cold laser energy into body tissues that are absorbed by fat cells, which are broken down and absorbed into the body. Incorporating cool-laser technology for eliminating fat deposits around your abdomen, thighs, buttocks, arms and other areas of the body, Zerona exposes unwanted fat to low-level laser energy that forces fat cells to expel lipids into your body.
Once outside cells, this fat is assimilated by the body and eventually removed via natural processes. During treatment with Zerona, your local doctor uses a handheld device to direct cold laser energy at the problem area(s). The device does not touch your skin nor do you feel any discomfort.
Zerona Quick Facts:
Known as one of the most gentle fat reduction treatments today, Zerona Low Level Laser is FDA approved for treatment of the waist, hips, and thighs. Zerona differs from other noninvasive treatments in that the results are usually seen within several weeks or less. According to Zerona, the average patient loses approximately 3.72 inches from the circumference of the waist, hips, and thighs in just 6 treatments.
Side Effects: Side effects are virtually rare. To date, no major side effects have been linked*.
Pain Tolerance: Patients report a completely painless procedure. Some say it is the most relaxing 40 minutes of their day. The only sensation some patients report is an "awareness" of something on the skin, perhaps a slight tingling, but never pain.
Best Candidates: Zerona is a good fat reduction treatment for those who have particular problem areas (e.g., muffin top), but are not significantly overweight. Patients must be willing to undergo a strict diet both before and after treatment.
Cost: Ranges from approximately $1,500 to $1,700 for all six treatments
Duration per Session: 20-40 minutes
*Results and patient experience may vary.
---
Cryolipolysis
Most Common Brand Names:
Cryolipolysis is another type of nonsurgical body contouring procedure that utilizes controlled cooling (about 4°C or 39 °F) to cause cellular death of fatty tissue. Once fat cells are irreparably damaged, your body senses fat cells have disintegrated and starts removing them through natural absorption and elimination processes. Cryolipolysis is not surgery or a form of liposuction.
You will see no needles, no blood, no anesthesiologist and no surgical instruments during a cryolipolysis treatment session. Although cryolipolysis is not intended for people who are clinically obese, it has been proven effective for people who are slightly overweight and cannot get rid of stubborn bulges or chest/back fat difficult to reduce with exercise.
CoolSculpting (Cryolipolysis)
Quick Facts:
This is one of the most popular nonsurgical fat reduction treatments, with over 450,000 procedures performed worldwide.
Side Effects: Common side effects include temporary, mild swelling, numbness, redness and tingling.
Pain Tolerance: According to Coolsculpting, it is possible to feel pain from the numbness caused by the cooling sensations from the freezing applicator used during the procedure. You may also feel slight pinching and pulling sensations as the fat cells are frozen and pulled out.
Best Candidates: CoolSculpting is great for those who have trouble losing weight in the lower abdomen, inner thighs, outer thighs, chin, or love handles You should also be within 30 pounds of your ideal weight before having the procedure done.
Cost: The average cost is between $2,000-$4,000 per session.
Duration per Session: For most areas, the process takes about 35-60 minutes.
*Results and patient experience may vary.

---
Laser Lipolysis
Most Common Brand Names:
SculpSure (Laser Lipolysis) Quick Facts:
SculpSure is similar to CoolSculpting, but it takes the opposite approach. Instead of freezing fat cells, heat is used to kill fat cells. Using a light-based technology, SculpSure's increase in heat causes cells to rupture, thus destroying fat cells and removing fat deposits from the abdomen, flanks, back, inner thighs, and outer thighs. FDA cleared. According to the manufacturer, truSculpt is a good choice for those with trouble spots and visible fat bulges in areas like the abdomen and flanks.
Side Effects: Common side effects include temporary, mild swelling, numbness, redness and tingling.
Pain Tolerance: SculpSure must reach a fairly high temperature, thereby some temporary bruising, swelling, or soreness may occur.
Best Candidates: SculpSure is a body contouring procedure, so it's not recommended for those seeking significant weight loss. This is one of the fat removal procedures most often recommended for those who desire skin tightening, sculpting, and defining.
Cost: Average range from approximately $1,200 to $1,500 for each area of the body..
Duration per Session: About 25 minutes.
*Results and patient experience may vary.

---
Ultrasound
Most Common Brand Names:
Ultrasound (ultrasonic) fat removal utilizes ultrasound-created energy to liquefy fatty tissue before a doctor uses a thin cannula to remove the fat. Unlike surgical liposuction involving removal of unliquified, dense fat with larger cannulas, ultrasound-based fat removal is less aggressive than liposuction because the doctor can move cannulas smoothly and easily under the skin to remove fat. Like Zerona, cryolipolysis and radiofrequency energy body contouring procedures, ultrasound fat removal is not intended as a weight loss method. Instead, it is meant to reduce fat deposits typically found around the abdomen, thighs and waist resistant to exercise and dieting.
Ultrasound Quick Facts:
Premedication is usually not needed.
Your treatment areas are marked by your doctor.
A technician applies a thin layer of gel to your skin.
The ultrasound transducer head is then moved over the treatment area. The same area may be treated more than once.
Your session may last anywhere from a half hour to several hours.
*Results and patient experience may vary.
---
Radiofrequency Energy
Most Common Brand Names:
Exilis™
truSculpt™
Velashape™
Radio frequency technology for nonsurgical body contouring purposes delivers therapeutic heat to skin tissues for reducing cellulite, wrinkles and folds affecting the face and body. It eliminates cellulite by targeting fat cells lying just underneath the skin with radio frequency energy. Once fat cells have been obliterated, the leftover lipid fluid is absorbed and assimilated by the body, leaving skin tighter and smoother-looking where "bumpy" cellulite once existed.
Removal of fat cells slims and contours thighs, buttocks and hips where cellulite tends to collect and create unattractive bulges often difficult to get rid of with diet and exercise. When used to rejuvenate damaged or aging facial skin, radiofrequency energy tightens sagging skin by multiplying and contracting collagen fibers while enhancing your skin's texture and tone.
*Results and patient experience may vary.
---
Questions? Contact 1st Choice Health & Wellness in New Albany Today!
1st Choice Health & Wellness specializes in Zerona laser fat removal and invites you to schedule a free consultation to discuss nonsurgical body contouring in New Albany IN. Please call us today at (812) 220-0043 if you are interested in learning more about this safe, effective method of painless fat removal.
*Results and patient experience may vary.